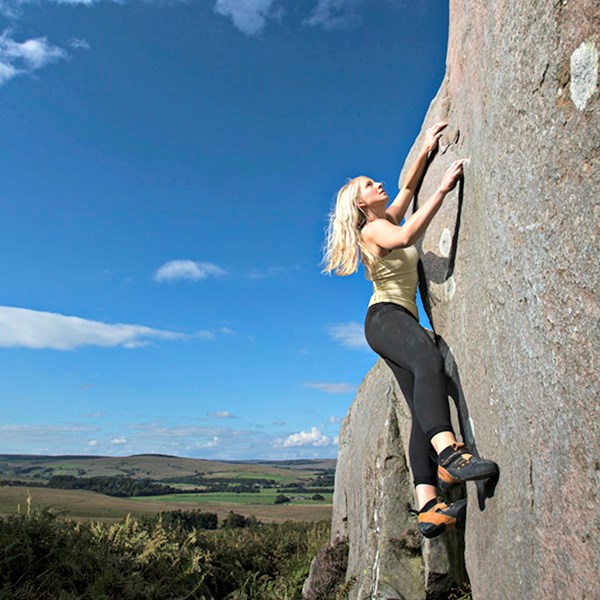 Outdoor bouldering improver (5 hour session) in Northumberland
Course description:
If you feel like you have plateaued, want to really work on something or would simply benefit from the longest outdoor bouldering session Climb GB has to offer, then this is the one for you. A 5-hour session at Shaftoe boulders in Northumberland gives a comprehensive coaching and thoroughly challenging session. This is suitable for experienced existing indoor and outdoor boulderers operating between font 5A and 6C (ideal if you are looking to break in to the 7A grade) who are looking to improve their bouldering.
Prior experience:
To ensure you get the most from the outdoor bouldering improver session you should have some prior experience of bouldering indoors and outdoors.
Course timings:
Meet at 08:30, 09:00 session start time and 14:00 finish time.
Course location:
Shaftoe in Northumberland, North East England (17 miles from Newcastle upon Tyne and 23 miles from Hexham).
Course essentials:
Course dates:
The outdoor bouldering improver (5 hour) sessions in Northumberland can be run on any date suitable for yourself (assuming the availability of Climb GB). Get in touch and let us know if you have a preferred date.