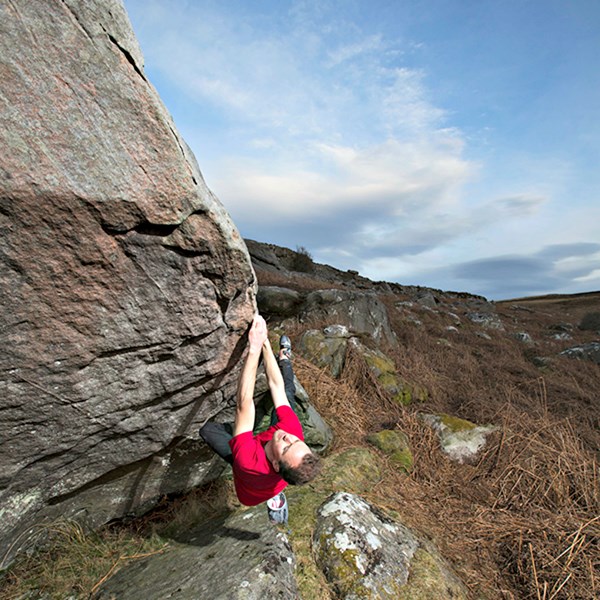 Outdoor bouldering coaching (4 hour session) in Northumberland
Course description:
General bouldering coaching on movement and bouldering techniques, this session is suitable for existing indoor and outdoor boulderers (although previous outdoor bouldering experience is not essential) looking to get an all-round session encompassing lots of different styles of climbing. Climb GB will take you through a wide variety of different boulder problems to assess your current bouldering ability (in a friendly way), identify weaknesses, how to train and provide coaching on a range of boulder problems with the emphasis on helping you enjoy your bouldering as much as possible.
Prior experience:
To ensure you get the most from the outdoor bouldering coaching session you should have some prior experience of bouldering indoors or outdoors.
Course timings:
Meet at 08:30, 09:00 session start time and 13:00 finish time for a morning session.
Or meet at 13:30, 14:00 session start time and 18:00 finish time for an afternoon session.
Course location:
Shaftoe in Northumberland, North East England (17 miles from Newcastle upon Tyne and 23 miles from Hexham).
Course essentials:
Course dates:
The outdoor bouldering coaching (4 hour) sessions in Northumberland can be run on any date suitable for yourself (assuming the availability of Climb GB). Get in touch and let us know if you have a preferred date.