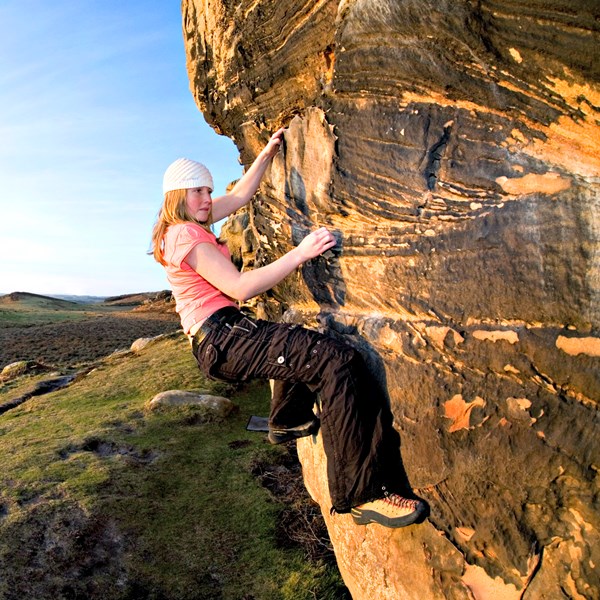 Outdoor bouldering essentials (3 hour session) in Northumberland
Course description:
Learn all the essential skills so that you can boulder safely and confidently outdoors. This session provides a taster of outdoor bouldering, at Shaftoe boulders in Northumberland, for those who have already been bouldering indoors and provides a comprehensive overview of all aspects and fun of bouldering outdoors. You will learn how to spot correctly, how to use great footwork to transfer your bodyweight and how to use a variety of different climbing holds.
Prior experience:
To ensure you get the most from the outdoor bouldering essentials course you should have some prior experience of bouldering indoors or outdoors.
Course timings:
Meet at 08:30, 09:00 session start time and 12:00 finish time for a morning session.
Or meet at 12:30, 13:00 session start time and 16:00 finish time for an afternoon session.
Course location:
Shaftoe in Northumberland, North East England (17 miles from Newcastle upon Tyne and 23 miles from Hexham).
Course essentials:
Course dates:
The outdoor bouldering essentials (3 hour) sessions in Northumberland can be run on any date suitable for yourself (assuming the availability of Climb GB). Get in touch and let us know if you have a preferred date.