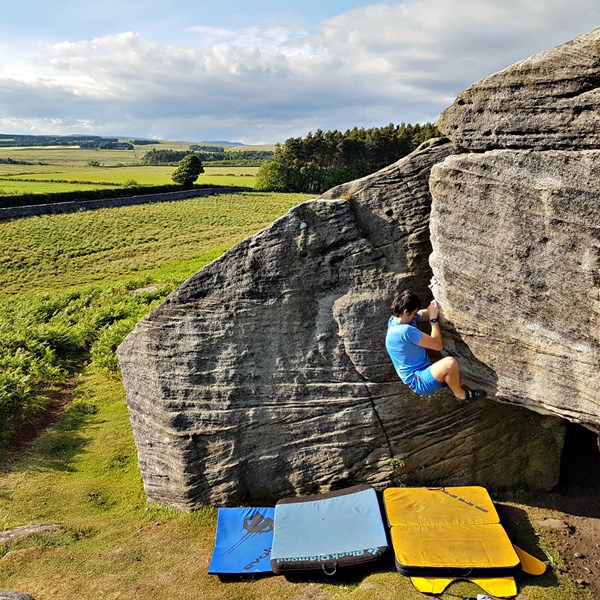 Outdoor bouldering taster (2 hour session) in Northumberland
Course description:
A first introduction to bouldering outdoors, giving you the chance to try some of the best bouldering in North East England. No prior experience is required, and the main aim of the session is about having as much fun as possible. You will be provided with climbing shoes, chalk and a bouldering pad, so just let Climb GB take you on a bouldering circuit tailored to your ability whilst giving you some top tips along the way.
Prior experience:
Suitable for beginners as no previous experience is required for the outdoor bouldering taster session in Northumberland.
Course timings:
Meet at 08:30, 09:00 session start time and 11:00 finish time for a morning session.
Or meet at 12:30, 13:00 session start time and 15:00 finish time for an afternoon session.
Course location:
Shaftoe in Northumberland, North East England (17 miles from Newcastle upon Tyne and 23 miles from Hexham).
Course essentials:
Course dates:
The outdoor bouldering taster (2 hour) sessions in Northumberland can be run on any date suitable for yourself (assuming the availability of Climb GB). Get in touch and let us know if you have a preferred date.