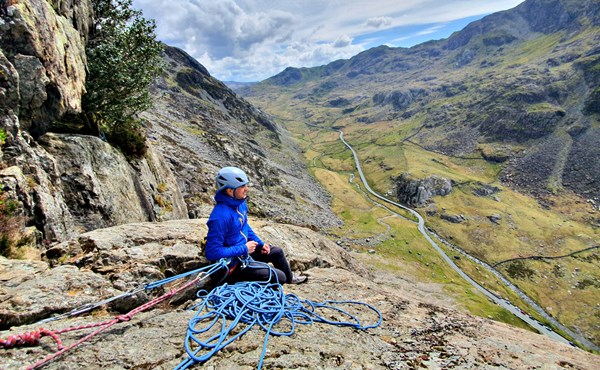 Improvised rescue and problem solving (1 day course) in Northumberland
Course description:
Covering a wide range of improvised rescue skills including escaping from the system, assisted hoist, rescuing an unconscious casualty and full crag evacuation.
Prior experience:
To get the most from this course you should have done lots of lead climbing outdoors (but the grade isn't important) and be familiar with tying a figure of eight knot and clove hitch, and be comfortable placing cams and wires.
Course timings:
Meet at 08:30, 09:00 session start time and 16:00 finish time.
Course location:
East Woodburn Crag in Northumberland, North East England (20 miles from Hexham and 30 miles from Newcastle upon Tyne).
Course essentials:
Course dates:
The improvised rescue and problem solving (1 day) course in Northumberland can be run on any date suitable for yourself (assuming the availability of Climb GB). Get in touch and let us know if you have a preferred date.